By P.T. Bopanna
For Coorg, the year 2023 is the best of times, and also not so best of times.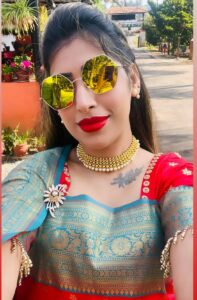 April-May is the wedding season in Coorg, or Kodagu as the place is officially known in the state of Karnataka. Unlike the previous three years when wedding celebrations were low-key due to the pandemic, this year the celebrations are on a grand scale. Women have been dressing up gorgeously in Kodava style saris with matching jewellery.
Kodava men are on a high after the Election Commission lifted the ban on serving liquor at weddings. For the first time, serving of liquor was banned this year in view of the elections. However, following protests, the Election Commission lifted the ban after it was convinced that Kodavas (Coorgs) traditionally serve alcohol during community get-togethers.
The Kodava family hockey festival which was not held in the past four years due to extensive landslides and the pandemic, was held this year with participation from a record 336 teams.
The price of Robusta coffee, the main commercial crop grown in Coorg, has crossed over Rs 6,000 per bag, a record price so far. This has made the planters happy. Not many planters though could reap the benefits because the price was around Rs 4,000 in the beginning of the year when most of the planters sold their new crop.
A new Kodagu University has come into existence in the district. Hitherto, colleges in Kodagu were part of Mangalore University. With an exclusive university, the educational infrastructure is going to get a boost.
It is a matter of worry that temperatures have been raising in Coorg. For the first time in 30 years, Coorg recorded 36.1 degree Celsius this April. Not just that. This April, temperature in Coorg recorded above 35 degrees continuously for 10 days.
Coorg has been facing extreme weather conditions in the last few years due to the loss of the green cover and increased construction activities to accommodate a huge tourist inflow.
Though the 2023 has started on a happy note for Coorg, things could go wrong if remedial measures are not taken to preserve the greenery and natural beauty of the land.
Photo: Shreya Devaiah Ballanda